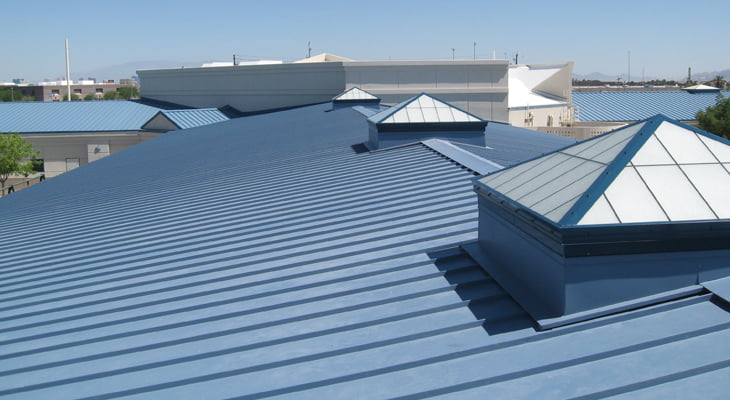 Are you looking for a professional and reputable commercial roofing company that provides the best services? It's not easy to find a dependable commercial roofing contractor that can add value to your building cost-effectively. The roofing industry is flooded with numerous choices and finding the right one can be challenging.
As a commercial property owner, you must develop a good relationship with a roofing contractor who can efficiently inspect, repair and maintain your roof. Here is what you need to consider before hiring a commercial roofing contractor:
Your roofer must be properly licensed
You can't let an amateur company build or maintain your roof. So, make sure you hire a professional who is licensed to provide these services. Moreover, all the paperwork must be up to date. Liability coverage, insurance, and worker's compensation are also key factors to consider before hiring a contractor. In case something goes wrong, your homework will pay off.
Commercial buildings are often subject to several building codes and regulations. Therefore, it's important to ensure everything you do with your roof is as per the local codes. You can create a detailed description of your project and consult a roofing company to discuss whether or not your project is in line with regulations. When you hire a licensed, experienced commercial roofer, you don't have to be worried about the law because they will know what's legal and what's not.
Request referrals
Most companies claim to be the best service providers, but it's important to evaluate what their customers say about them. This is the reason why word of mouth marketing is so powerful. You can ask other commercial property owners in your area for referrals or simply do some research on the internet to find out the credibility of a roofing company. Happy, satisfied customers are a sign that a company is providing good services.
Hire commercial roofers
The company you're looking to hire must have expertise in all kinds of commercial roofing matters. Hiring two different companies to build or fix your roof is going to be a hassle. So, hire one company that specializes in commercial services and provides a comprehensive range of expertise. If you want to repair your old roof, make sure your contractor is capable of handling all the issues associated with your project. It's never a good idea to let your roofing company subcontract some of the work to other companies. You might end up paying more than your cost estimate.
Don't go for the lowest bids
It's not always a good choice to hire one of the lowest bidders. While you must try to save money and time when it comes to roofing matters, don't let a cheap service ruin the integrity of your building. Some companies use substandard materials to facilitate low-budget clients.
About Stahl Roof Systems
Stahl Roof Systems specializes in commercial and industrial roofing and provides top-notch roofing services in Edmonton. As a reputable and licensed contractor, we make sure to add value to your commercial roof and make it durable. Contact us for all of your roofing needs!