Stahl Roof
systems
Metal Roofing Done Right
As one of Alberta's most respected and knowledgeable metal roofing contractors, we abide by the philosophies of value creation, sustainability, and impeccable customer service. Thus, we don't just build metal roofs; our objective is to cultivate long-lasting relationships with our clients so they can count on us whenever they need our services.
Our team of metal roofing experts is dedicated to achieving the highest level of quality and workmanship. We work tirelessly to ensure that every job is done right, using only the best materials and techniques. Our commitment to excellence is reflected in the durable and high-quality metal roofs we install for our customers. Through our dedication and hard work, we have built strong, long-lasting relationships with our clients based on trust and loyalty.
Certified Metal Roofing Services
As the city's most reliable metal roofing experts, Stahl boasts a comprehensive range of metal roofing services, including industrial, commercial, and residential roofing installation, repair and maintenance in Edmonton Parkland County and Central Alberta.
Aside from our team's technical roofing expertise, our creativity and passion for innovation propel us to craft spectacular and visually captivating designs to leave every onlooker in awe. We offer an impressive 5-year warranty on all our metal roofing installation projects, giving our clients peace of mind.
We invite you to reach out to us for any of your metal roofing needs. With our vast knowledge and expertise in the industry, we are committed to not only meeting but exceeding your expectations. Trust us to deliver exceptional results and provide you with the peace of mind that comes with working with a team of experts.
EXPERIENCED METAL ROOFING COMPANY

Serving Industrial, Commercial, and Residential Properties With Premier Quality Solutions
Our experienced metal roofing company is dedicated to providing top-quality solutions to a wide range of properties, including industrial, commercial, and residential buildings. With our extensive knowledge and expertise, we are equipped to handle any metal roofing project, no matter the size or complexity. Our commitment to premier quality and customer satisfaction is reflected in every job we do, ensuring that our clients receive the best possible service and results.
Our team views each metal roofing project as a chance to produce a lasting and memorable outcome for our clients. We are equipped to provide a full range of metal roofing services, from minor repairs to the installation and maintenance of large-scale industrial roofing systems. We approach every project with enthusiasm, as it provides us with an opportunity to showcase our expertise and deliver unparalleled service.
Let creativity meet quality!
Experience The Beauty Of Metal Roofing
Browse Our Stunning Portfolio Of Projects
Here is a glimpse into some of our most acclaimed and appreciated industrial and commercial metal roofing project accomplishments in Sherwood Park, Fort Saskatchewan, Parkland County, Alberta Beach, St. Albert, Spruce Grove, Stony Plain, Onoway, Whitecourt, Barrhead, Westlock, Morinville, and surrounding areas.
Where Aesthetics Reflect Dedication: Let Our Work Speak for Itself.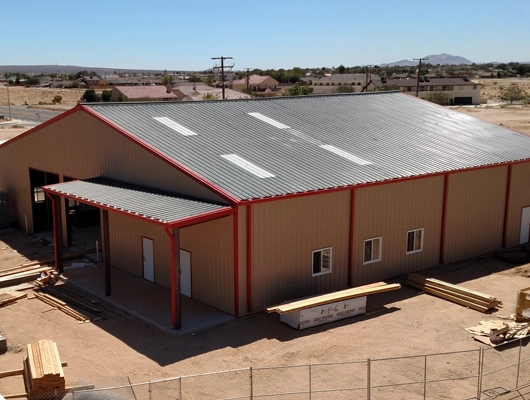 Discover The World Of Metal Roofing:
Explore Our Informative Blogs
Stay Up-to-Date On The Lastest Metal Roofing Tips: Read our blogs to learn more about Installation, Repair, and Maintenance.
I had a new metal roof put on my house this year, Tim and his crew are very professional and do top quality work. I would highly recommend anyone looking to have any roofing work done contact Tim for a quote, you owe yourself the best, and Tim will be sure you get it.
J Weigel
We found this company on the internet and the owner, Tim, came out to do an estimate. We immediately felt we could trust him and we were not wrong. The crew that came out was extremely professional and worked as a team. The work was done as promised and we are more than happy with the result. We would not hesitate to recommend this company to anyone looking to have a metal roof installed.
Ingrid Russell
We have had our new Stahl roofing system installed since mid July and we couldn't be happier. The crew was fantastic and did a great job on our house and garage. Tim was prompt and delivered what he promised. My wife and are very happy with our new roof. We highly recommend Stahl roofing.
Rob Hodgson
Why Choose Stahl Roof Systems?
We provide comprehensive metal roofing services, including installation, repair, and maintenance.
Our roofing solutions are eco-friendly and sustainable.
Our team uses modern tools and technology to improve roofing quality.
We have experience working on various types of residential, commercial, and industrial projects.
Our certified metal roof installers ensure a long-lasting and trouble-free installation.
Our team of metal roofing installers has decades of experience in selecting the best roofing type and style.