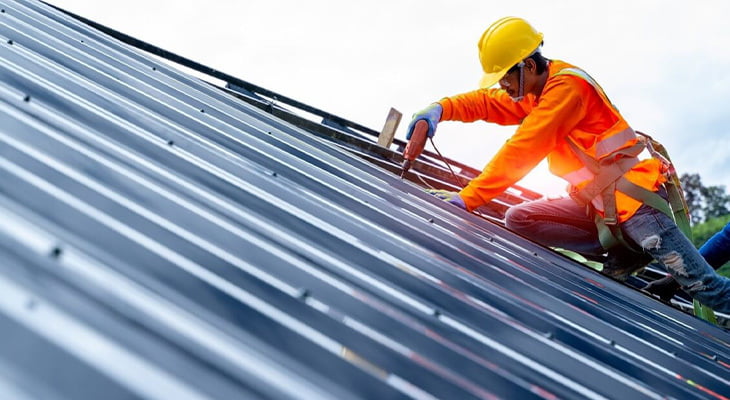 Industrial roofing maintenance, repair, and installation is an expensive and time-consuming task. When it comes to choosing a roofing contractor to handle your industrial roofing job, make sure to find a reliable one that can provide you with quality service and materials.
The blog lists a few factors to keep in mind when comparing roofing contractors in Edmonton and what you can expect from them.
Experience
When it comes to a roofing company, work experience is the key factor to analyze their credibility. Check for how long they have been working in the industry. Do they have a permanent office address and a working phone number?
Well, looking for experience does not imply that newer companies cannot perform the job well. Roof installation is not meant for the short term. Therefore, you want to make sure that the company you hire is stable enough to stay in the industry for a long time to fulfill warranties and perform the required repair work.
License
In many provinces and countries, a license is not required for roofing contractors. However, it is important for the roofing companies in Edmonton to have a proper license. This shows that the company has proven credentials and fulfills all the requisites to work in the industry.
Hence, by asking about their license, you get to know whether or not you are working with a legitimate roofing contractor.
Liability Insurance
In Edmonton, roofing companies are not law bound to keep minimum liability insurance. However, reputable insurance companies typically carry million-dollar liability insurance to make sure your property is protected, along with a decent amount of worker's insurance.
Liability insurance compensates your loss if the roofing contractor damages your property while completing the job. While worker's insurance compensates the labour if they are injured at the worksite.
If the roofing company doesn't have liability insurance, this should definitely be seen as a red flag.
Certifications
Asking for certifications is another way you can analyze the longevity of a roofing company. Certifications also specify that the roofer is trustworthy and will provide quality workmanship.
Along with certifications, ask about their approach towards industry training. Some roofing material manufacturers provide special training to certified roofing professionals to ensure that their product is installed correctly and deliver what it claims.
A good roofing company also provides safety training to its employees so that workplace injuries are avoided and the workers acknowledge the importance of safety when installing your roof.
Industry Associations
Like any other industry, roofing companies plan to last long and thrive. They try to develop good industry links and develop strong industry associations.
When roofing contractors in Edmonton have industry associations, it indicates their dedication towards having a good reputation and improving their business.
Knowledge About Latest Industry Standards
Improvements in technology, changes in materials, and standard updates in the roofing industry are an ever evolving process. A professional roofer should remain up-to-date and stay current on industry developments and changing work standards. An up-to-date roofing expert can provide you with the services based on the new standards and guide you about the new and best performing materials.
Experts at Stahl Roofing are always reviewing current literature and keep a check on industry releases to stay current to the continuously changing industry environment. So that we can provide the best industrial roofing services to our customers.
Written Estimates
Reliable roofing contractors will always provide you with a written cost estimation. Any cost changes that occur during the project, should be notified to you along with any extra work that may make the project pass its estimated budget. Having a written original cost estimate will give you the right to ask about the final cost fluctuations and provide peace of mind as well.
Final Thoughts
When it comes to industrial roof installation, longevity and credibility are the most sought after characters of a roofing company. Therefore, sparing some time in searching and choosing the best contractor can save you from a lot of stress and spending too much money.
About Us
At Stahl Roof Systems, we provide reliable and credible roofing services, whether it be residential, industrial, or commercial roofing projects. If you are looking for roofing contractors in Edmonton, contact us via email or call and connect with our knowledgeable and experienced roofing experts.