Commercial And Residential

Roofing Contractors Edmonton
Stahl Roofing is a metal roofer that provides installation, repair and replacement services of metal roofs in Edmonton and surrounding areas. Our Installation method is proven to be highly efficient and extremely economical. We use the most durable and high quality metal tiles and panels, providing your building with a roof that will stand up against harsh Edmonton weather. To best serve you, we offer a 5-year warranty on all our projects and provide free estimates if the site is less than 50km from our location.
Which Metal Roof Style is


Right for you?
Standing Seam Metal Roofing
Commercial standing seam metal roofing system is ideal for low-slope roofs or for anyone looking for a sleek and modern look to their building.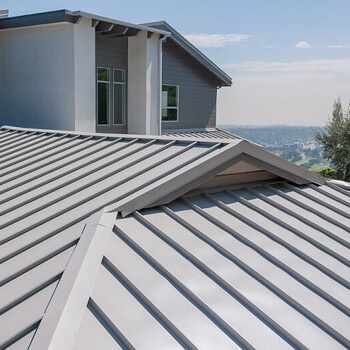 Corrugated Metal Roofing
Corrugated Metal Roofing will be able to withstand severe weather conditions, including hail storms, snowstorms, heat waves, hurricanes, and are fire resistant.
Metal Tile Roofing
Our metal tile roofing option mimics the essence of natural clay to provide a convincing interpretation of real tile forged in steel.
Aluminium Roofing
All of our aluminum roofing showcases our total commitment to protect and beautify your home for life and to safeguard the environment.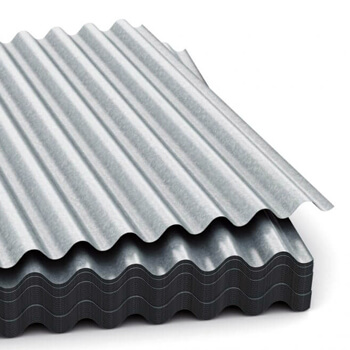 Tin Roofing
Tin roofing material is durable, flexible, and resistant to weather, which means that it's one of the best options for both homes and industrial buildings in Edmonton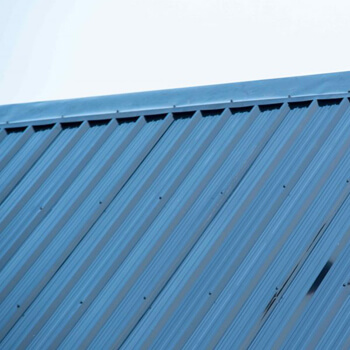 Steel Roofing
The advantages of a steel roof provided by us begin with its strong durability, great design, and its affordability in Edmonton. Contact for all options.
Get

Metal Roofing Installation,

You Can Depend On.
Contact us today for a Free Consultation and an Estimate.
What You Get
Add Value To Your Roof

Fire And Hail Resistant
Environmentally Friendly
Maintenance Free
Five Star Rated
Free Estimate
Testimonials
Rob Hodgson
We have had our new Stahl roofing system installed since mid July and we couldn't be happier. The crew was fantastic and did a great job on our house and garage. Tim was prompt and delivered what he promised. My wife and are very happy with our new roof. We highly recommend Stahl roofing.
EJ Reid
Stahl did a wonderful, efficient job installing a new metal roof and gutters on our home. The pricing was good and quote was on point with end cost. The crew was polite and left our yard nice and clean. Would use them again!
Michael Scully
From start to finish Tim and his crew were on point. Estimate to final product was as quoted and on time. Would definitely recommend them for metal roofing installation! Love our new roof!
J Weigel
I had a new metal roof put on my house this year, Tim and his crew are very professional and do top quality work. I would highly recommend anyone looking to have any roofing work done contact Tim for a quote, you owe yourself the best, and Tim will be sure you get it.
Artur Margaryan
I have dealt with so many contractors that promised me one thing but at the end they couldn't even provide what they originally promised, do not look elsewhere this guys are not only keeping their promises but they go beyond and above to give you a great service and quality of work. I highly recommend these guys!
Jeff Zimmer
Michael and his crew built the roof for our new luxury shed and we were so impressed with the quality and workmanship. I would highly recommend them as they were professional, courteous, and punctual.